I've already shown you my little video - but here are som walkie-pix, too! Gotta deliver pee-mails!
Looks like it's on top of the mountains or something - but it's just what's left of ice and snow on the lake.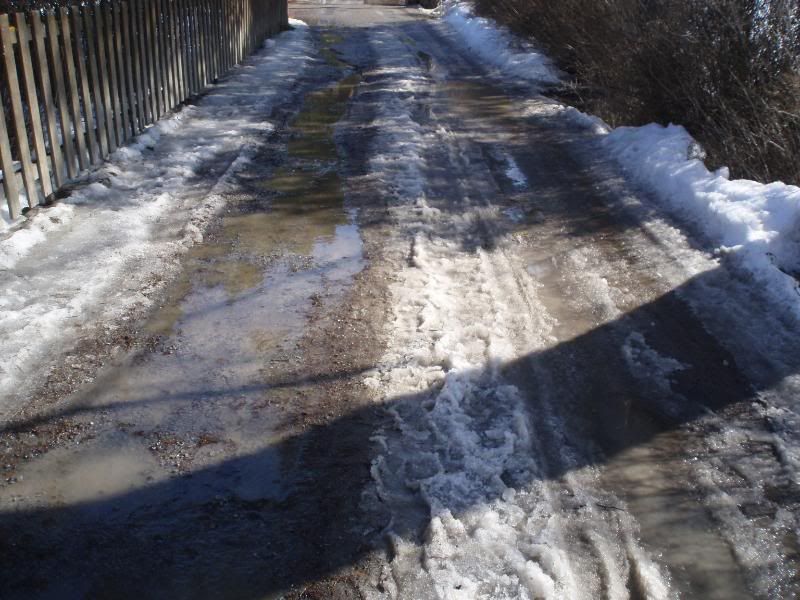 The road closest to the lake was rather wet..
You have to watch your step really closely to avoid getting too wet.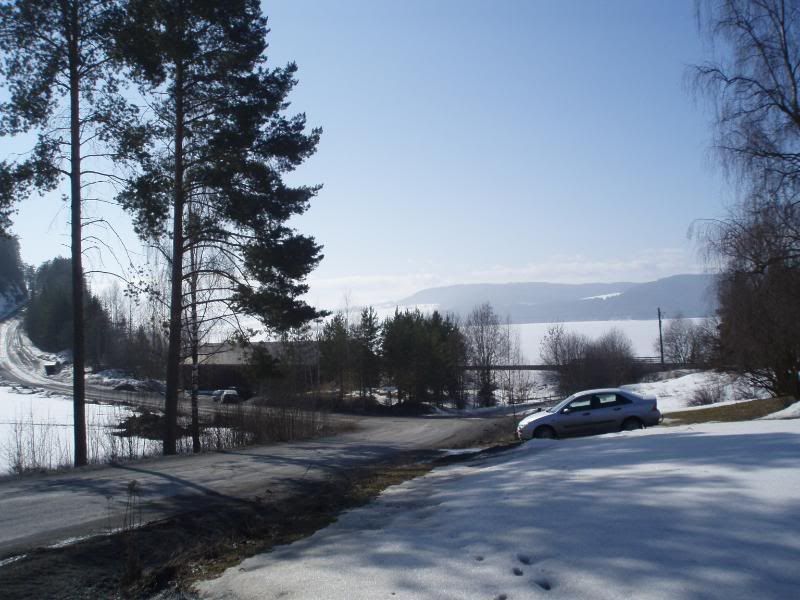 A bit higher up the roads are dry, though!
Are we walking or what?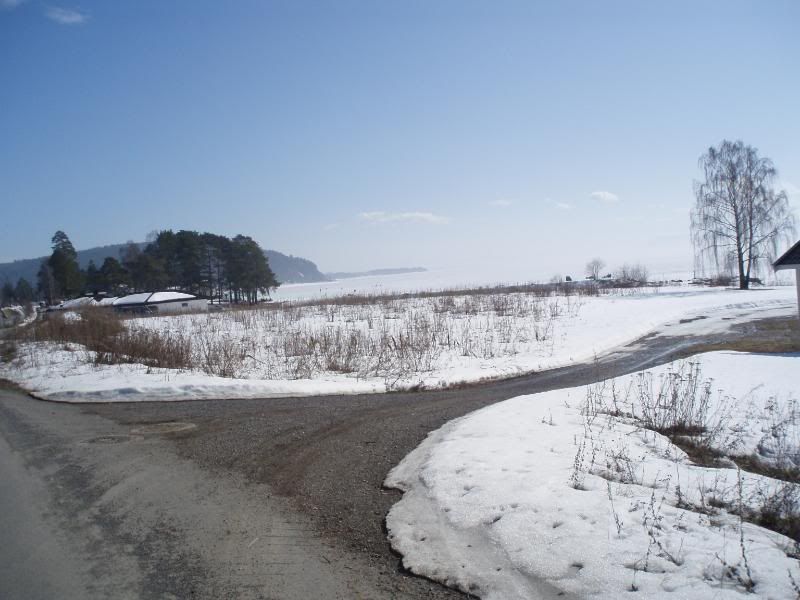 Back down by the lake and aproaching more water and mud..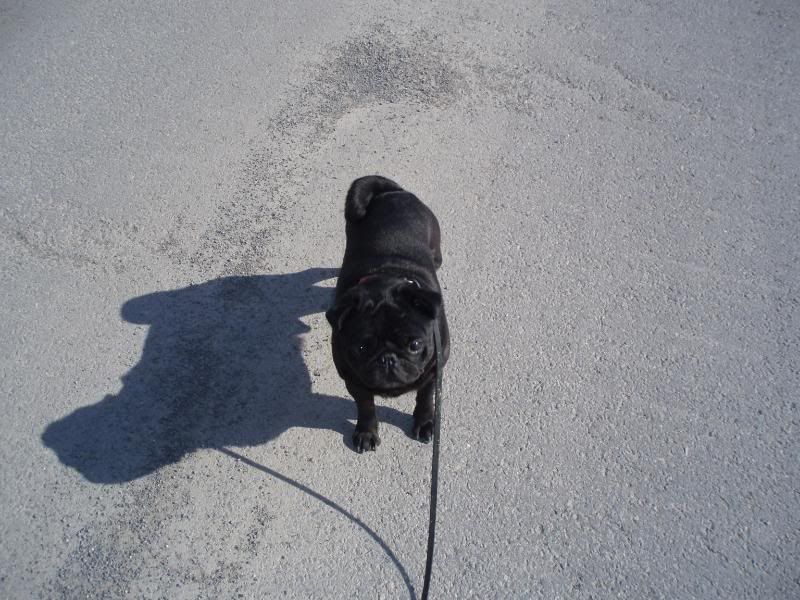 I enjoy having pictures for you all to see, but the waiting while Mom take them is B O R I N G...
Hope you all have a great Easter! Do you have any Easter traditions? Here all the major TV networks show detective shows (usually British ones) every night - either ones with several episodes (one each night) or individual ones each day. Many take crime novels with them if they go away for Easter. It's all refered to as "Easter Crime".. I'm not sure how that started.. Many humans take a week off and either go down to the coast or skiing in the mountains - schools have 8 days off so many with children take a full week. Stores etc are closed Thursdag and Friday this week and the coming Monday - only stuff that would be open on a Sunday will (may) stay open - they're all public holidays.
Mom and PA started their "Easter Crime" early with another 12 (!) episodes of Midsomer Murders while we were up by the lake, and Mom's been whatching some on TV since we got home.
Bajas