Okay.. Mom and I and auntie almost fell over laughing at the little guy today.
He's in looking soo cool wiht just head and an "arm" and the rest hid down IN the couch between the cushions and the back. BOL!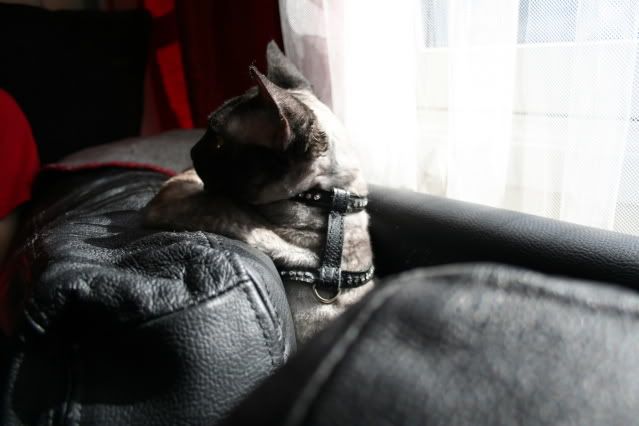 Mom and I have had a long lovely walk in the nice, sunny weather! And soon we'll be heading up to the lake for our last weekend there this spring, according to Mom!
Have great weekends, guys! And if anyone wants to play
Pay It Forward
with us please have a look at the previous post!!!
Bajas