Lucky for us Rosemary posted more pictures of the puppies yesterday!
How cute is my little brudder, huh?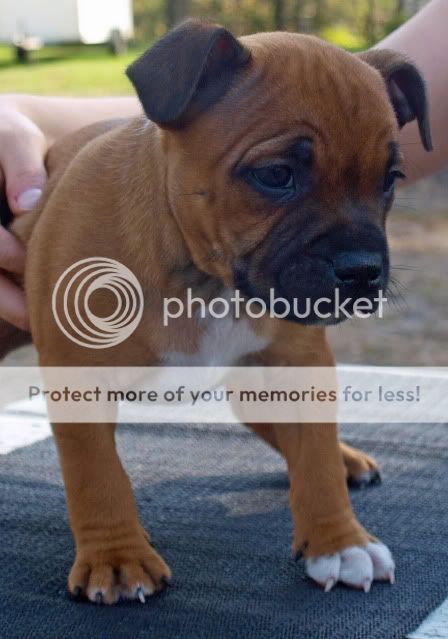 Please note how he's already copying my cute, gray chin!
A little adventurer, don't you think? Still unknowing he'll be in for a much greater adventure soon.
Mom and I have also started to work on a few tricks for the.. ahem.. hearing impaired.. as it seems I'm not hearing quite as well as I used to. Mom says it's nice I've stopped barking at barking dogs on TV (I don't mind actual dogs barking, it's the rude ones that hide I dislike), but it's nice to be able to communicate, too. I'll try to get a video to show you soon.
Kisses,
B