Remember my beloved BamBam?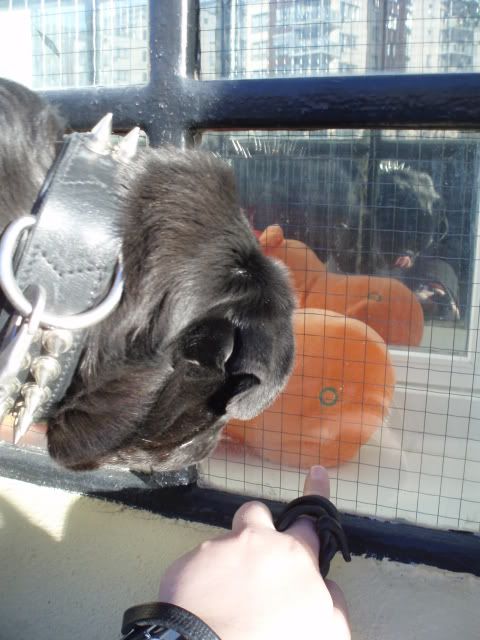 Oh my Dog! Someone has captured and imprisonated my BamBam!
This makes me very concerned!
Is that the culprit over there??
You might think I'm being way too calm - but I'm just using my calming signals to make Mom relax.
When I got home he was there again, though. Safe and sound! Thank goodness!
If I ever find out who kidnapped him... Grr...
Bajas